Vietnam Veterans of America

Chapter 1044

Sanford, Maine 04073

Founded in 1978, Vietnam Veterans of America is the only National Vietnam veterans organization Congressionally chartered and exclusively  dedicated to Vietnam-era veterans and their families. Vietnam Veterans of America is organized as a not-for-profit corporation and is tax-exempt under Section 501(c)(19) of the Internal Revenue Code

VIETNAM VETERANS OF AMERICA FOUNDING PRINCIPLE

"Never Again Will One Generation Of Veterans Abandon Another"

GOALS

Vietnam Veterans of America goals are: to promote and support the full range of issues important to Vietnam veterans' to create a new identity for this generation, and to change the public perception of Vietnam veterans'.

ORGANIZATION

*

Over 50,000 Individual Members
*

46 State Councils
*

630 Local Chapters
SPECIAL PROGRAMS

*

Aggressively advocate on issues to veterans'
*

Seek full access to quality health care for veterans'
*

Identify the full range of disabling injuries and illnesses incurred during military service
*

Hold government agencies accountable for following laws mandating veterans' health care
*

Create a positive perception of Vietnam veterans'
*

Seek the fullest possible accounting of America's POW/MIA's
*

Support the next generation of America's war veterans'
*

Serve our communities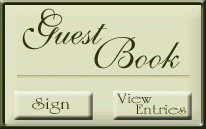 Vietnam Veterans of America Chapter 1044 located in Sanford has undertaken a "Warm Feet For Veterans" campaign where we are collection new warm socks for homeless veterans and their families as well as veterans in need. We are collecting all size socks men, women,girls,boys and babies.

 In order for us to get the most exposure we are looking for businesses that would be willing to let us place a drop box in there location this way the public can come and drop off the socks. 

If you know of a place in the Sanford area that would be willing please contact me with the business name, location and contact person, thank you.

 If you would like to make a donation to help us purchase socks please make your check out to

Vietnam Veterans of America Chapter 1044 and mail it to

Vietnam Veterans of America Chapter 1044

P.O. Box 844

Sanford, Maine 04073

SANFORD / SPRINGVALE AREA

Papa's Place 789 Main Street, Sanford

Magnolias Salon 25 Daigle Land, Sanford

Get Fired Up 883 Main Street Sanford

The Hen House Cafe 446 Main Street Springvale

LEBANON

Dee's Diner Rt 202, Lebanon

BIDDEFORD

Marden's 435 Elm Street, Biddeford

WATERBORO

Family Dollar Store 1009 Main Street Waterboro